As I ponder about the years gone by, it occurs to me that there was a very good reason as to why I would sit in an art lesson with a paintbrush in hand and a colour wheel before me. We would be told what colours would create what effects. I believe I had done that so one day I could impart this wonderful knowledge to my beautiful hijabi readers!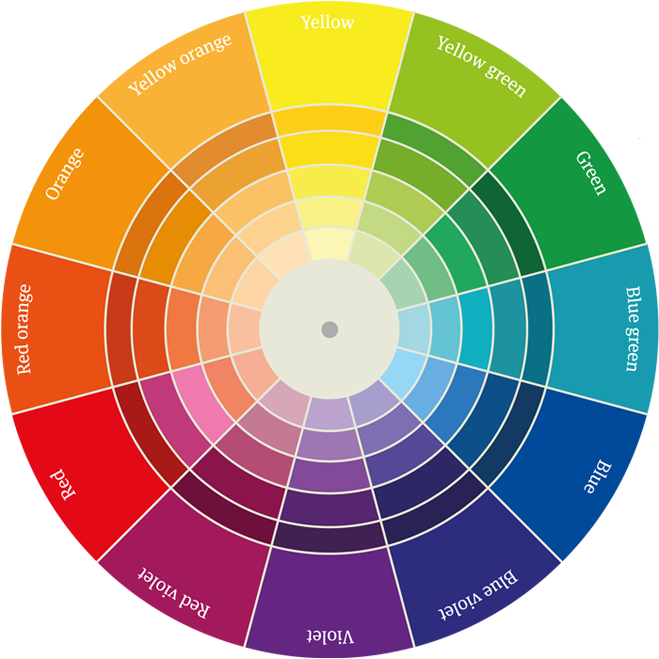 Painters and artists have forever used the colour wheel palette to help them pick colours for their artwork. So how does that relate to us Hijabis? The palette works in exactly the same way for us. We can take this not so secret tool and apply it to make the ever difficult job of matching colours much easier! If you look at the above wheel it looks like a bunch of colour to you right? However, it is this colour wheel that will help make us excellent colour combinations later in this post.
Back to basics: The three main colour groups
Did you wake up thinking you would be getting an art lesson today?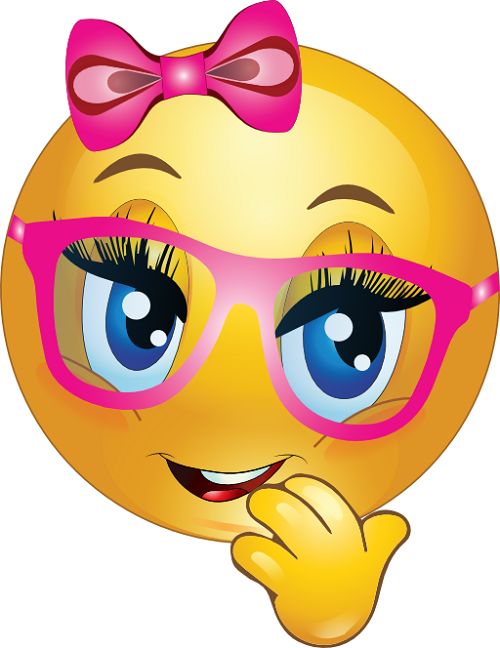 The following basic colour groups are being shared with you to give you an idea of the main colour groups and how they can help you with your everyday outfit combinations.
Primary colours
These colours cannot be made by mixing them together, they are the primary colours and are the basis of any other colour combination and are perfect to mix and match together.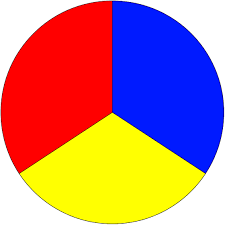 These colours in terms of Hijab fashion work well on their own, primary colours can be bright and exciting to wear out and about, for example yellow is brilliant for summer!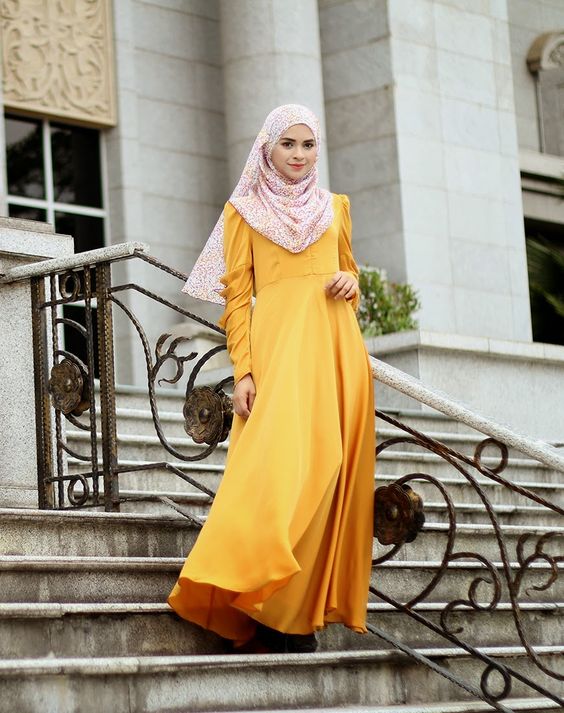 Secondary Colours
Secondary colours are the colours that are formed by mixing two of the primary colours together:
Yellow + red = orange
Red + blue = purple
Blue + yellow = green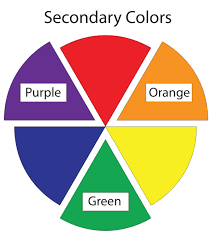 Tertiary Colours
Tertiary colours are the colours that are made from mixing secondary colours together along with primary colours. Below are just a few examples of tertiary colours.
Orange-yellow + green-yellow = lime
Orange + red = coral
Blue  + Green = teal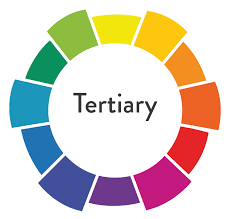 Finding the colours that are right for you
In order to know what colours will suit you, we will be building on the above three colour groups. The colour wheel is very useful when you want to combine colours in a way that is pleasing to you and looks great. Choosing colours by looking at the colour wheel is highly useful for women who do not know how to choose colours for their outfits, something that I used to struggle with constantly. Of course, some people can choose great colours from instinct however surprisingly, they are also unconsciously following the rules of the colour wheel when making such combinations!
Are you cool or warm? Find out now!
To know if cool or warm colours will suit you, the following test needs to be done.
You need:
Good natural lighting
A large mirror
A hairband to tie your hair away from your face
A white shirt or sheet and a cream shirt (matt fabric only).
Time to test:
Ensure your hair is off your face, your neck and neckline should be free of clothing and jewellery and remove all traces of make-up.
Look in the mirror and hold the white fabric under your chin, then repeat with the cream fabric. Look at the clarity of your eyes and see if you can see them light up.
If you are warm, the cream fabric should give you a warm glow, while the white will make you look drawn.
If you are cool, the white fabric will give you a glow, while the cream colour will make you look drawn.
You are a cool rider!
If you have cool colouring, it is likely that you will have one of the following hair, eye and skin tone combinations:
Your natural hair colour is black, dark brown, medium brunette.
Your eye colour is dark brown, dark hazel, dark blue or dark green.
Your complexion is black, olive, fair, rosy or pale.
If you have fair skin, it very often burns in the sun.
Cool colours will suit you, and these are all derived from shades of blue, also known as cool hues. The easiest way to remember cool colours is to think of what colours would best illustrate a cool temperature such as greens, violets, light pinks, etc. Here are examples: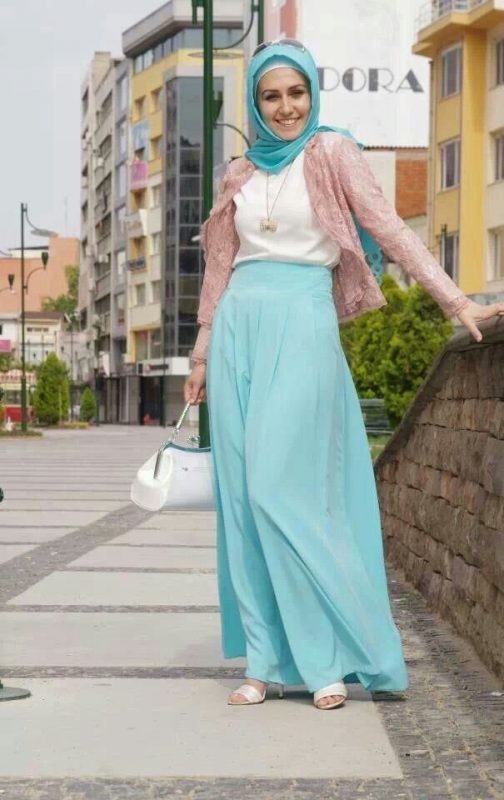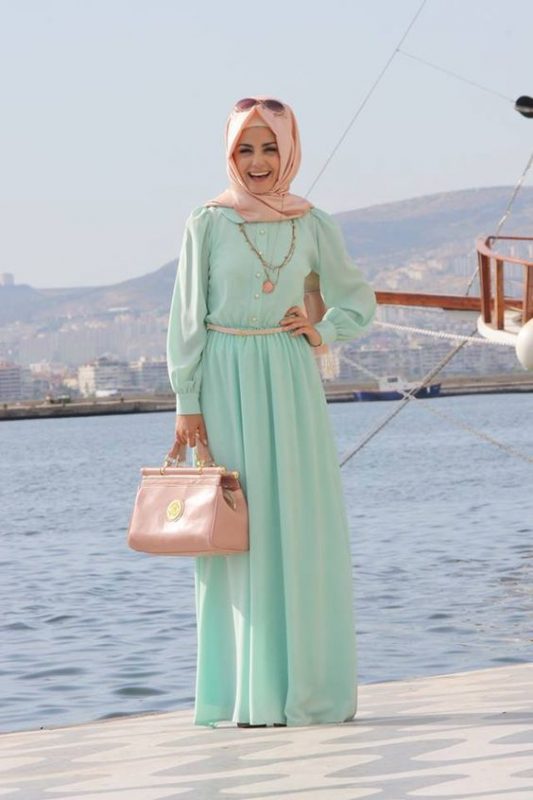 You are all warmed up
If you have warm colouring, it is likely that you will have one of the following hair, eye colour and skin tone combinations:
Your natural hair colour is coppery-brown, chestnut, charcoal brown, dark auburn
Your eye colour is brown, hazel, light green or light blue
Your complexion is yellow-beige, golden-brown, peach or ivory.
Warm colours are the opposite of cool colours, they are based around hues of reds, oranges, yellows, etc. Warm colours look best on warmer skin tones and gold jewellery. Look at the combinations below of warm colours, and how well they work.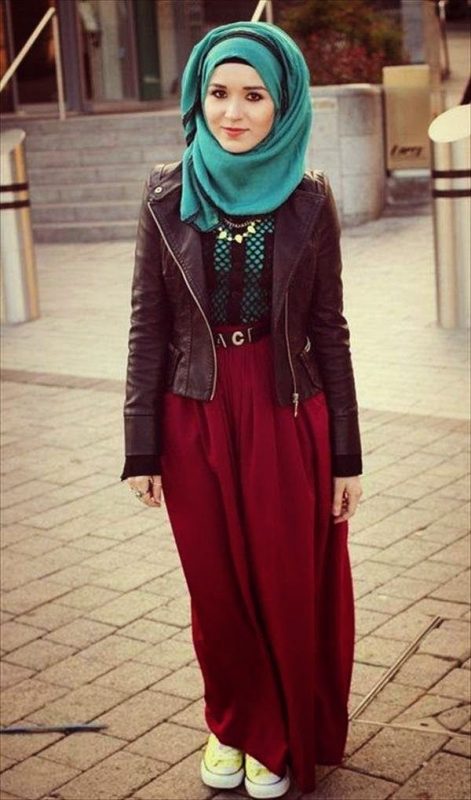 Lets go neutral – Keep it safe
Neutrals are colours that do not pop out or attract a lot of attention to the eye such as black, beige, taupe, olive, and more. They literally go with everything and anything, and can be used to slowly integrate colour into your wardrobe by pairing bolder colour combinations with them. The neutrals are a must have for every hijabi! Even black and white can be considered neutrals as they are common colours to wear every day. Use these in addition to cool and warm colour coordinations to create your perfect matches.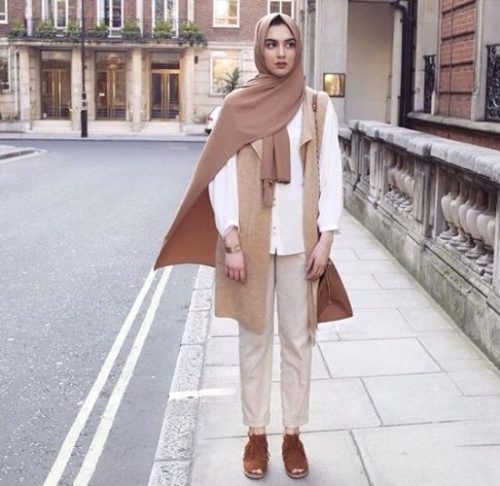 You should have worked out whether you should be wearing warm or cool colours and therefore quickly pick up on what colour looks good on you. Warm shades are largely colours with a yellow undertone – shades of brown, tan, green, teal etc. However, like every other case in life, sometimes cool colours can suit you so go for it and stock up on pinks, purples, lilacs, grey, burgundy, blacks and blues or vice vera.
What is really amazing about all of this is that everything will now become so easy for you! Shopping for Hijabs or outfits will be a breeze, as you can easily eliminate the colours that you already know will not suit you and you will have discovered the colours that look good on you and coordinate well with other colours.
Create the ultimate hijab and outfit effects using these colour schemes
Monochromatic colours
Monochromatic is a colour combination that is comprised of just one colour. Wearing an outfit that is entirely black or pink. This is not something that you see often, but if it's done right it can look really trendy. The best way to pull of monochromatic is to mix different elements of a specific colour together such as saturation, tint, or shade and design elements (see the wheel below) like the texture or structure of the fabric. The monochromatic look is always safe in certain colours such as black.
Lighter and darker shades of the same colour can often look good when matched, forming a monochromatic effect. 
Examples of a monochromatic outfit: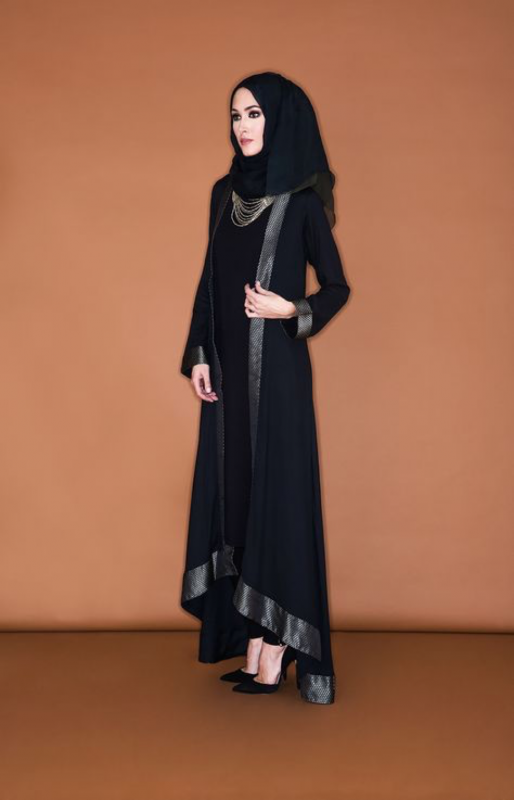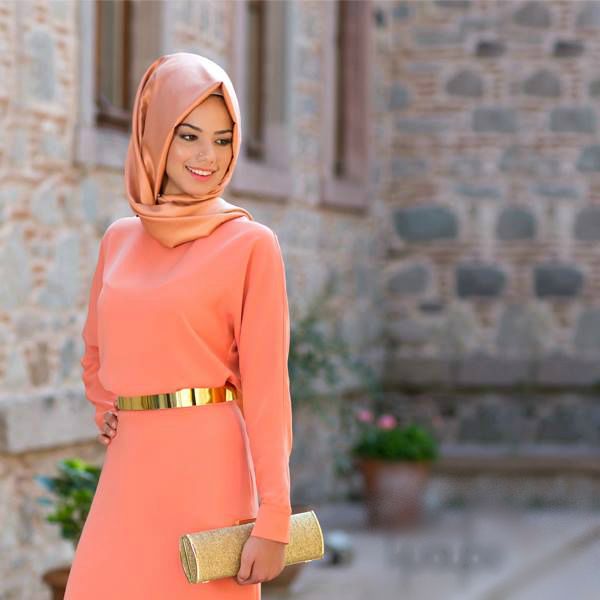 Complementary colours that will make you feel great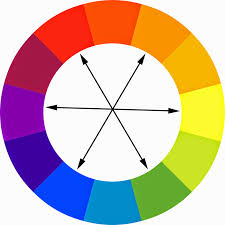 When you're talking about colours, "complimentary" actually means opposite. Black and white for example are complimentary colours. That's why they look so great together. After all, opposites attract! Complementary colours because of their high contrast complement each other the most. They are the simplest colour combinations to create and also the boldest. An easy way to add a complementary colour combination to your outfit is to start out with a primary colour as the base for the look and then wear its complement in your accessory choices. Style tip: try wearing a yellow dress with a blue scarf and match it with a blue shoulder bag for a stunning contrast.
Every colour has a complimentary colour. It's just whatever is on the opposite side of the colour wheel. True complimentary colours are the same distance from the centre of the wheel, but it can be very striking to combine a colour from the centre, like a pale yellow green, with its complimentary colour from the outside edge, like a deep mauve. Here are a few examples: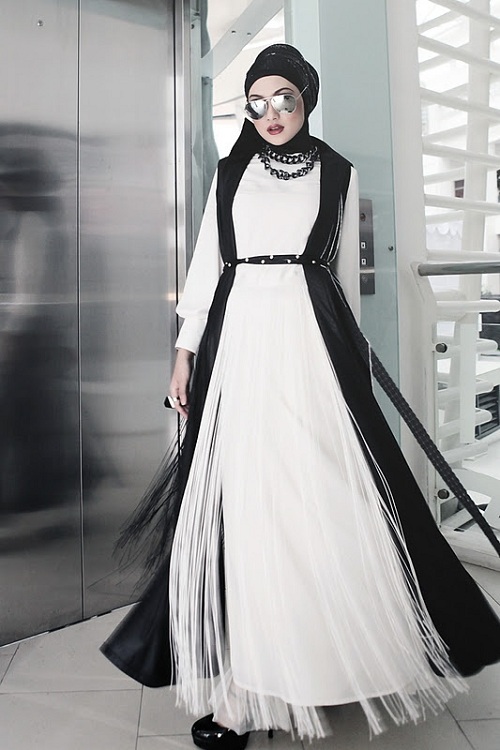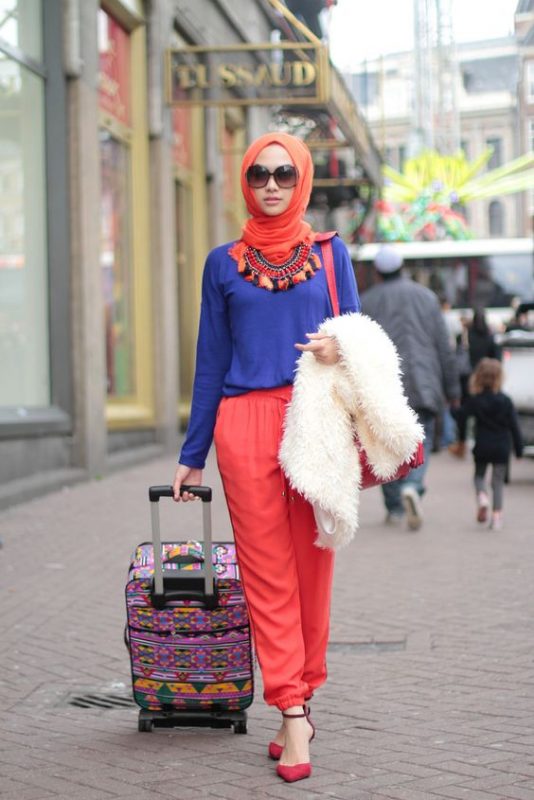 Analog colours – Dare to be different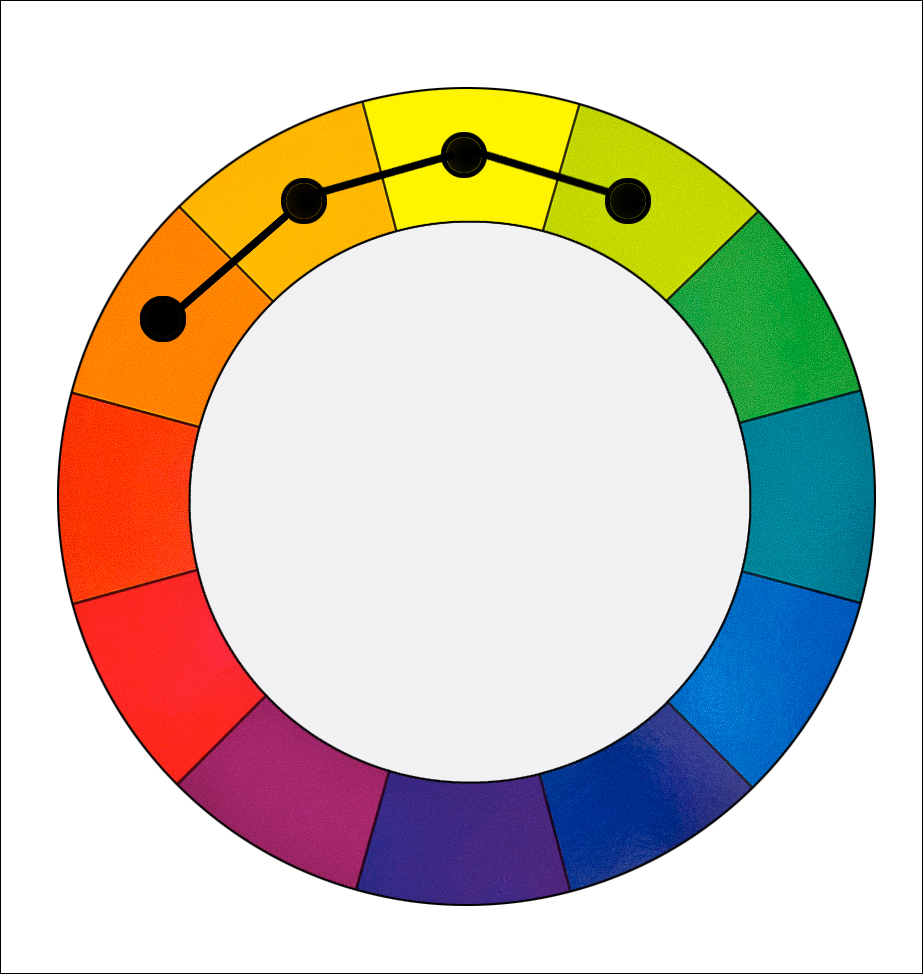 Analog colours are colours that are similar to each other. A combination of any two or three colours that are directly next to each other on the colour wheel are similar. This colour combination is the most harmonious out of all the colour combinations. It's important to note that when creating an analogous colour combination that you should choose colours that have enough contrast between them, whether that be through shade, tint, tone, etc, so they're not overwhelming. Although this colour combination does contain three separate colours, only one of them should be the dominant colour while the other two act as supporting colours to look good. Look at the girl below showcasing the analog colour combination, she looks amazing!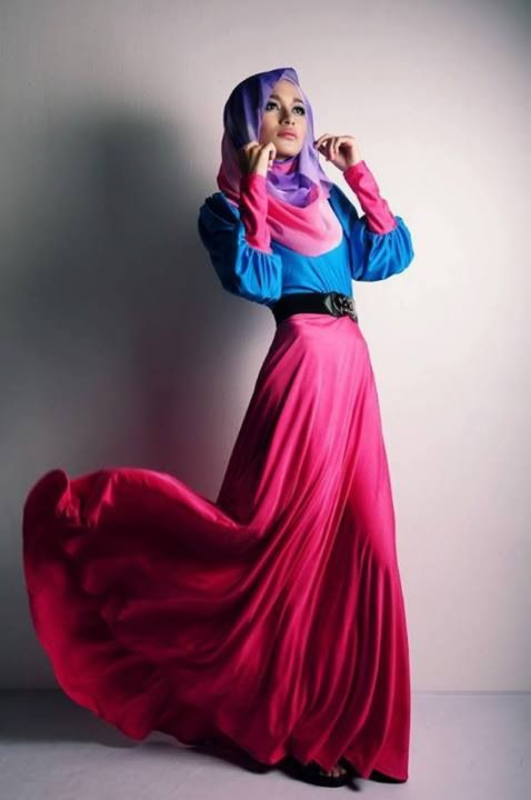 Although the colour combination for the above hijabi does contain more than three separate colours, only one of them is the dominant colour while the others act as supports.
Split complementary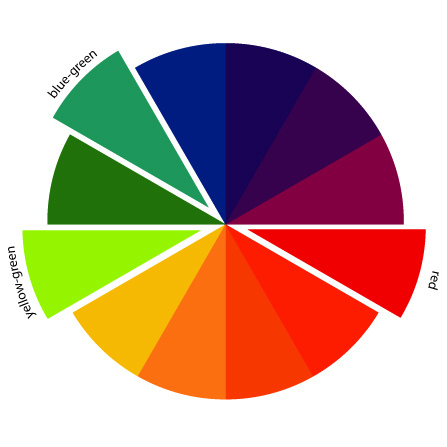 This colour combination is found by taking a base colour then pairing it with colours directly next to it is adjacent colour e.g. green-yellow is paired with red-orange to create a split complementary. This colour combination has much of the same lasting impression that complementary colour schemes produce but because it is split, it's generally more flattering and dimensional on the person wearing it. So go on girls, let your bold side out!
Finally
On a final note, it might be a good idea to keep a copy of the colour wheel next to your closet so that you can gain inspiration on the days you are struggling. My fellow cats, I hope the above has been useful and those days when you stood confused for hours as to what you should wear, are over. Enjoy playing with colours and feel free to share some exceptionally cool looks with us! As always I would love to hear from you, so please comment below!!