The idea behind 15 Gifts Under £25 is to provide people with the opportunity to gift others without overstressing their pockets. The concept of gift-giving is a much-appreciated one is Islam. Being a Sunnah, not only does it pave the way to Jannah for a Muslim, but it also helps improve family and community relationships, brings fondness in the hearts of people, eventually bringing everyone together. When a person has love, respect, and kindness towards each other, they often want to show that through gifts. Naturally, gifts will be exchanged in order to strengthen that bond. It is a commendable act and something that the Prophet (SAW) encouraged his followers to participate in. It is a catalyst for friendship and unity, where both parties benefit.
A Hadith has been narrated by Aisha (RA) in regards to gifts. She informs us that the Prophet (SAW) said,
"Give presents to one another. Presents remove malice from the hearts, and a female neighbour should not regard the gift of a trotter (hoof) of a goat to another female neighbour as of no value." (Tirmidhi) 
In Islam a gift, even if it is of little value, accept it with gratitude, because the other person has made the effort to buy it for you, their intentions are their concern, not yours! Often people will be disappointed by low-value gifts, but many times those are the gifts that have the most value. We understand that a lot of Muslims want to fulfil this seemingly important Sunnah, but we also understand how it can get difficult to actually go out there and put in the effort to pick something out from the huge variety available. And let's not even talk about budget restrictions.
So we decided to bring to you, our own list of amazing gift items that are well within budget the budget and easy to shop for!
To make things easier, we've already sorted the products from 'Low to High, and the best bit? Gifts Under £15 are listed below.
Great as party favours or return gifts! Be it for your bridesmaids on your Mehndi day, for your sisters or for a family get-together – these Bath Bombs are guaranteed to up your gift-giving game! Order them solo or as a set, we promise you will be more than happy with them, as they fizz in the bath-tub!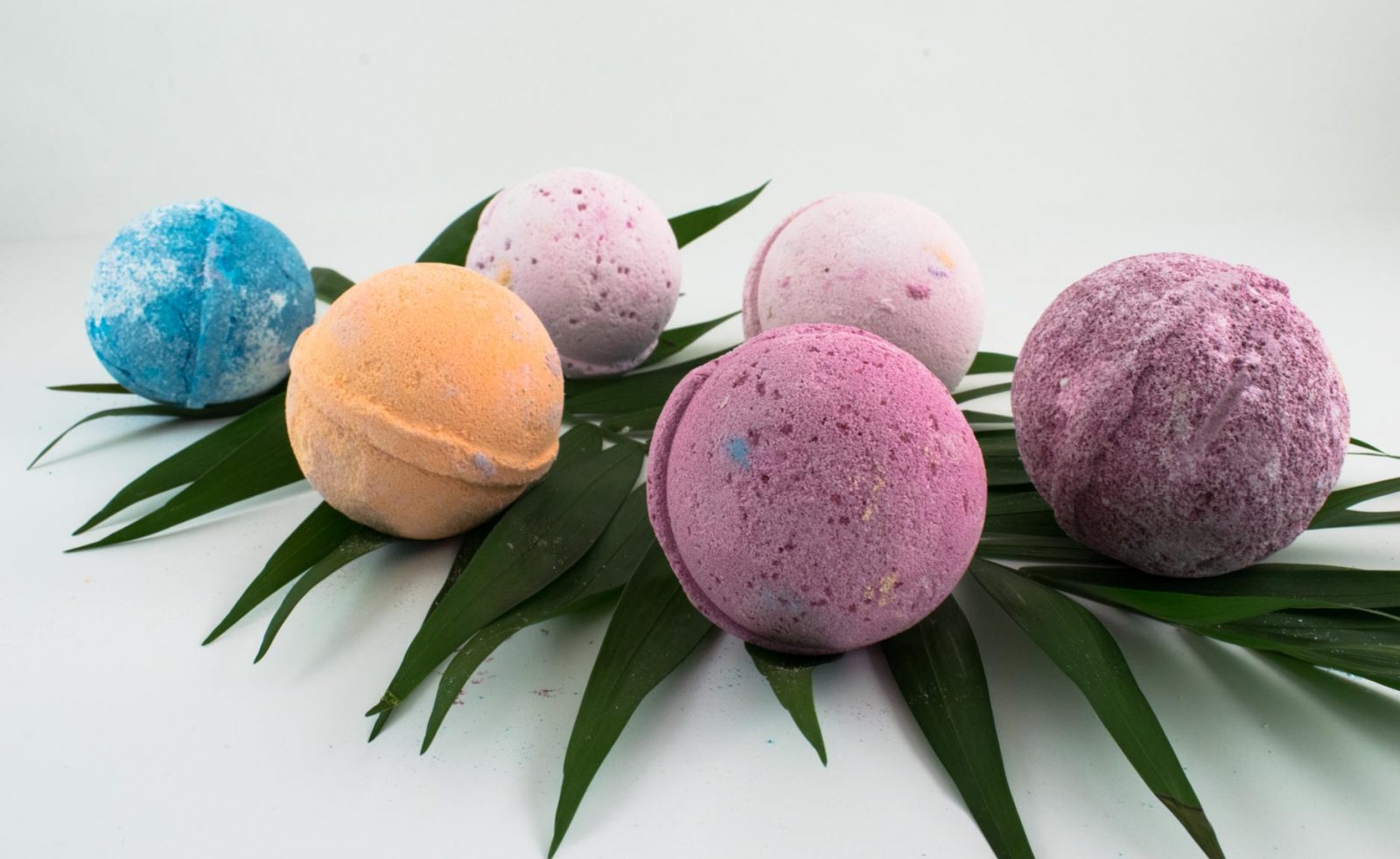 Buying gifts for kids can be daunting. Will they like it? Will their parents approve of it? Is it age-appropriate?
Which is why we came up with this specially curated gift pack that will save you the trouble of having to choose something ideal for your special little someone whilst keeping Gifts Under £25.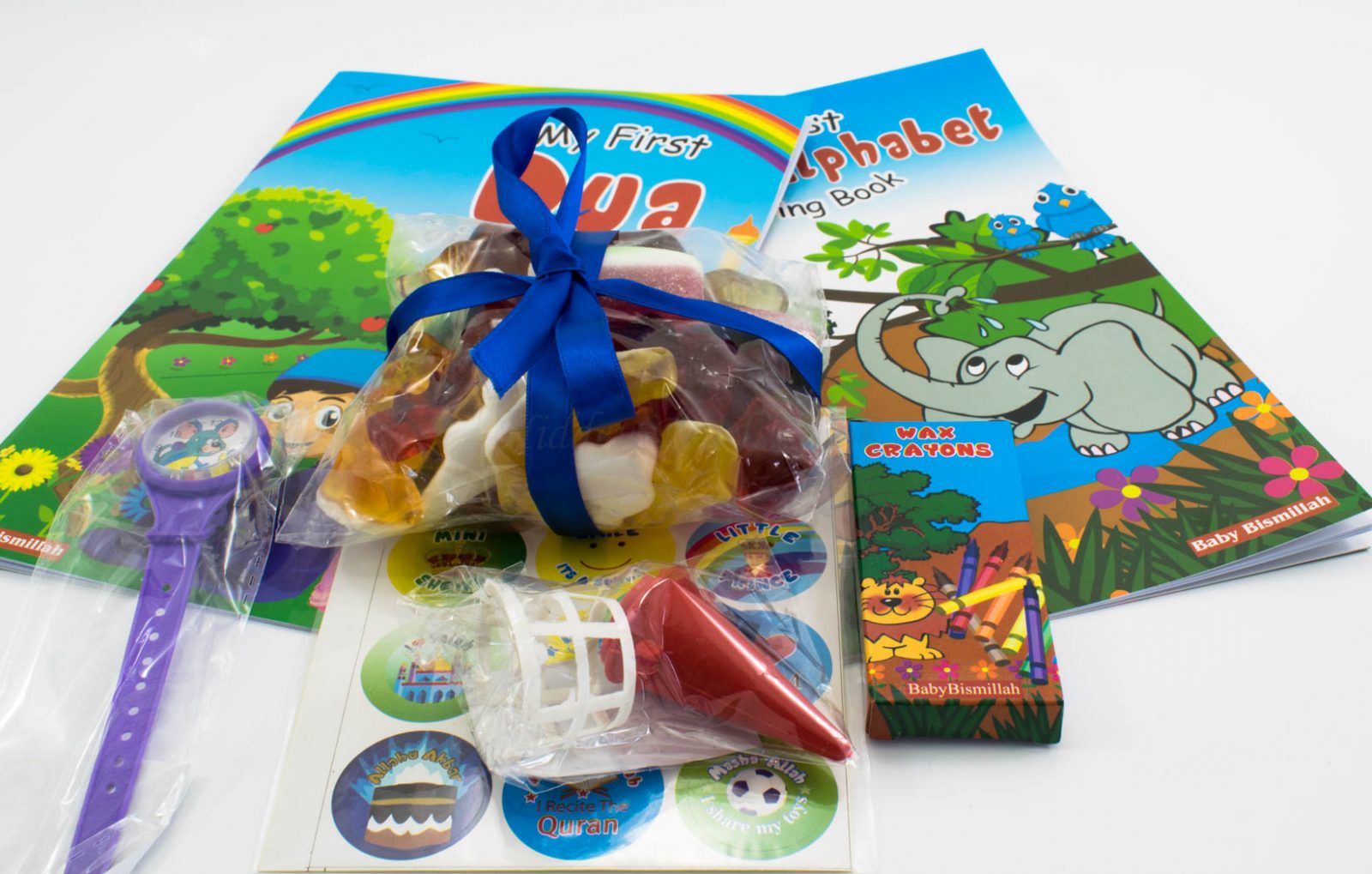 Find inside this Fun-filled pack –
1. Arabic Alphabet colouring book
2. Dua colouring book
3. Box of wax crayons to carry on the go
4. Muslim sticker pack
5. A surprise toy
6. A pack of Halal sweets
How about gifting the kids some quantity along with quality now? At just £8.99 you can't go wrong. this gift will soon be replaced with another. So grab it whilst you can. 
Do you have a sister or wife whose hijab pins have sworn to poke the life out of you?
We offer you the perfect solution to loose lying hijab pins – this super cute hand-painted trinket box. Pick any colour you like and solve your pin problems in style! The box can easily store up to 30 pins inside! Pins, jewellery, stationary – what do you want to store? Priced at £7.99 this is a great gift. 
4. Eid Mubarak Canvas
Hand-painted canvasses to celebrate the perfect Eid with family and friends. Unique and specially made for you by our super talented painters, these are a sure way of saying how special Eid is for you. Come together with your friends and family to appreciate what Islamic art is all about – made by your own sister/brother in Islam, a gift that is all about giving.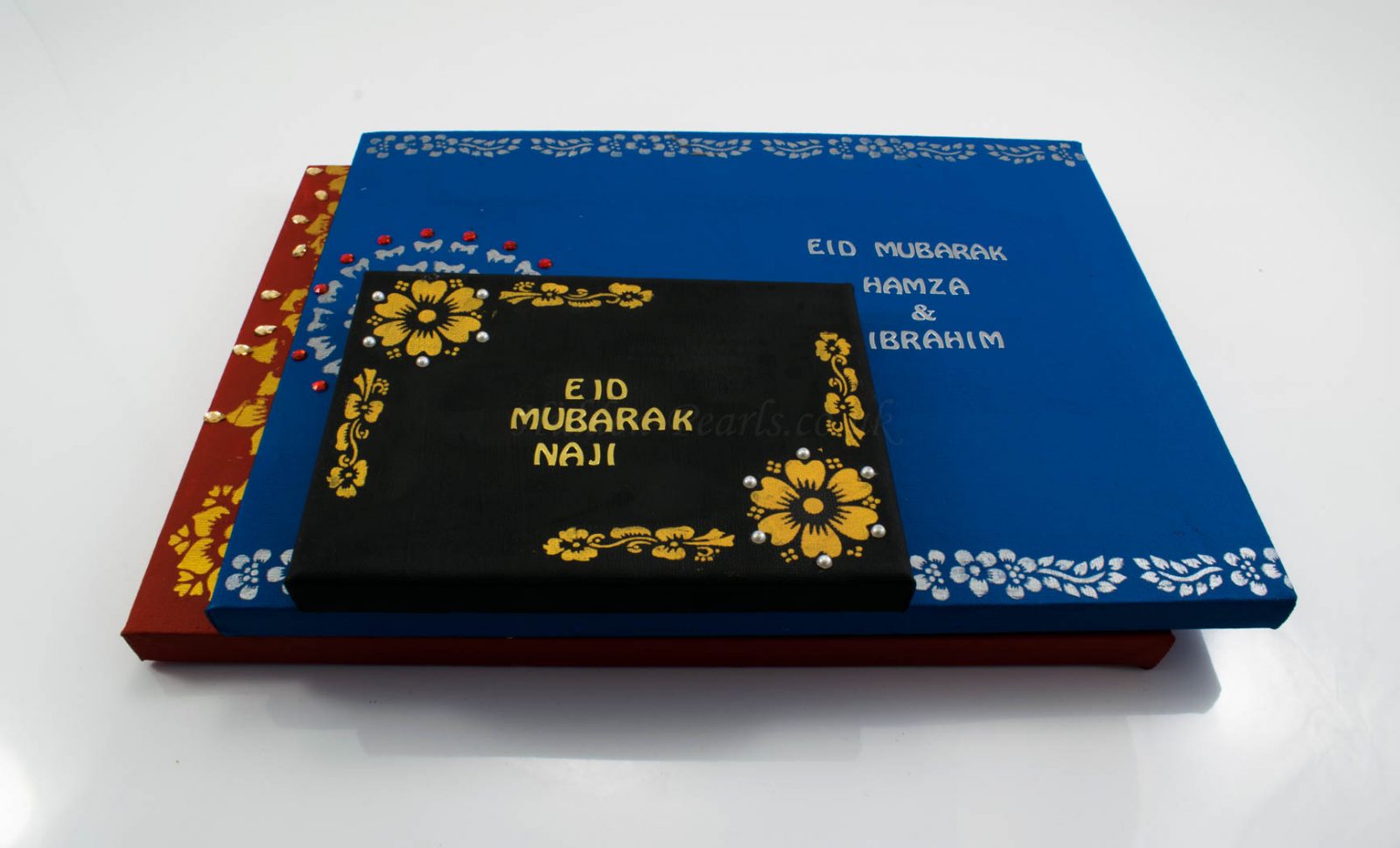 Suitable for kids aged 3-8.
Visiting family and don't know what to take for the kids?  Don't know what to gift your kids for Ramadan? NO PROBLEM. We bring you our Stories gift set, that is a HIT at our store. Complete with three books and a bag of sweets to sweeten this deal further. £12.99 is the perfect price for this little gift.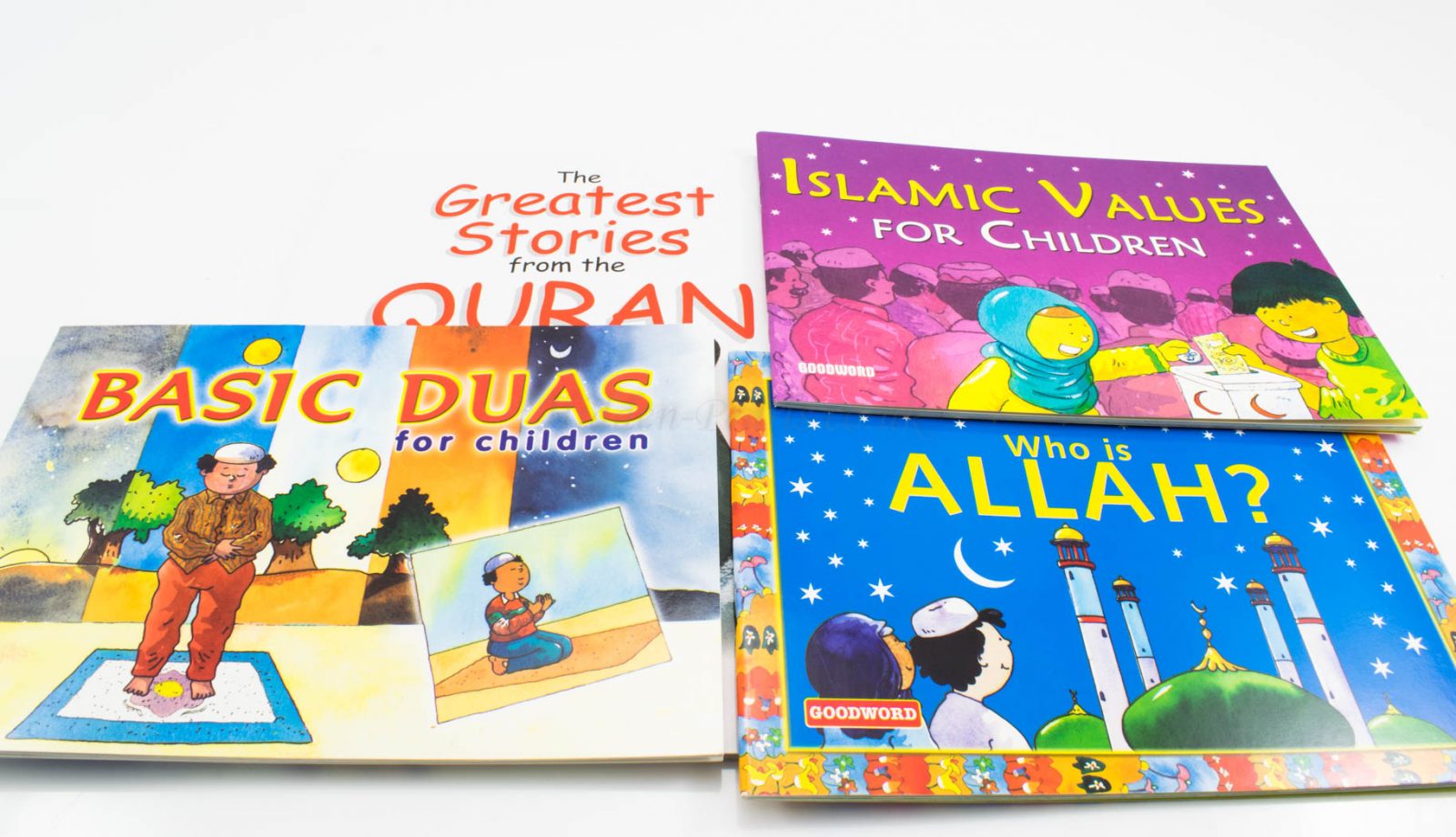 A pack of 3 books, will include books from the following list –
· The Greatest Stories from the Quran – 30 stories from the Quran, including these stories – Prophet Adam (pbuh) and his creation, The flood of Prophet Nuh (pbuh), the wrath of Allah on Firawn and even stories from the time of our beloved Messenger of Allah. An adventure you will definitely want to go on with your little ones.
· Who is Allah? – A book to help young Muslims understand the concept of God and get better acquainted with Allah (SWT).
· Basic Dua book for Children – Fun way to help your babies learn their daily duas.
· Islamic values for Children – Help young Muslims understand the value of Islam, thus encouraging them to become great Muslims.
A thoughtful pack if you want to let someone know you were thinking about them. A gift guaranteed to help both you and your loved one – in this world and the next.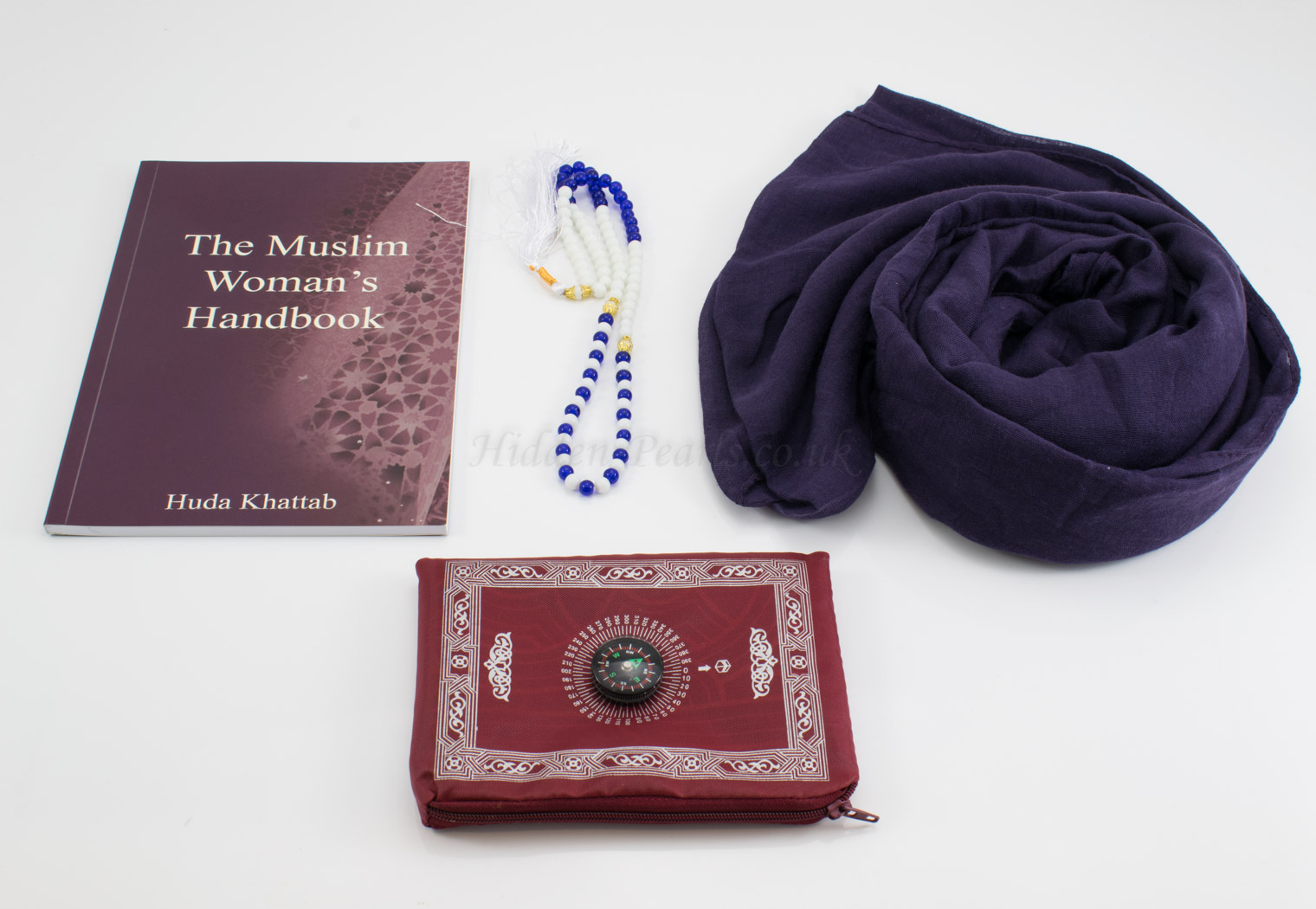 Contents:
· Solid Colour Hijab – Take your pick from a myriad of colours. What do you think looks best on your friend?
· Glass Beads Tasbeeh – 38 inches long. Great to have in a handbag so you don't miss out on perfect Zikr opportunities!
· Portable Prayer Mat – Lightweight and cute, the mat also fits in your handbag to get you out of sticky situations so you never have to miss Salah.
· Muslim Women's Handbook – a practical guide to living your life as a Muslimah. Find solutions to all your queries about Ibadah, menstruation, Hijab, education, work, health and many more issues.
This is the perfect gifts under £15 gift box for a revert Muslim that has the bare essentials, it will be much appreciated In Shah Allah!
Environment friendly and beautifully scented candles to let that stress melt right off your shoulders. Add a fizzy Bath bomb to the mix and you hit the jackpot!
Set includes an organic candle with a wide range of gorgeous scents – Lavender, Lilies, Jasmine and even Basil – take your pick!
A bath bomb filled with essential oils, specially curated for you or your loved one. Ditch that spa day to enjoy one right at home.
Choose 2 Hijabs and 2 Bonnet under scarves from the rainbow collection of Hijabs at Hidden pearls.
Pre-set gift packs are of 3 types
What better a gift for your sisters than a set of Hijabs?
Have you been looking for the perfect present for one of the most stylish women you know but don't know what is good enough? A cute gift packed full of hijabi essentials whilst still keeping prices of gifts under £15!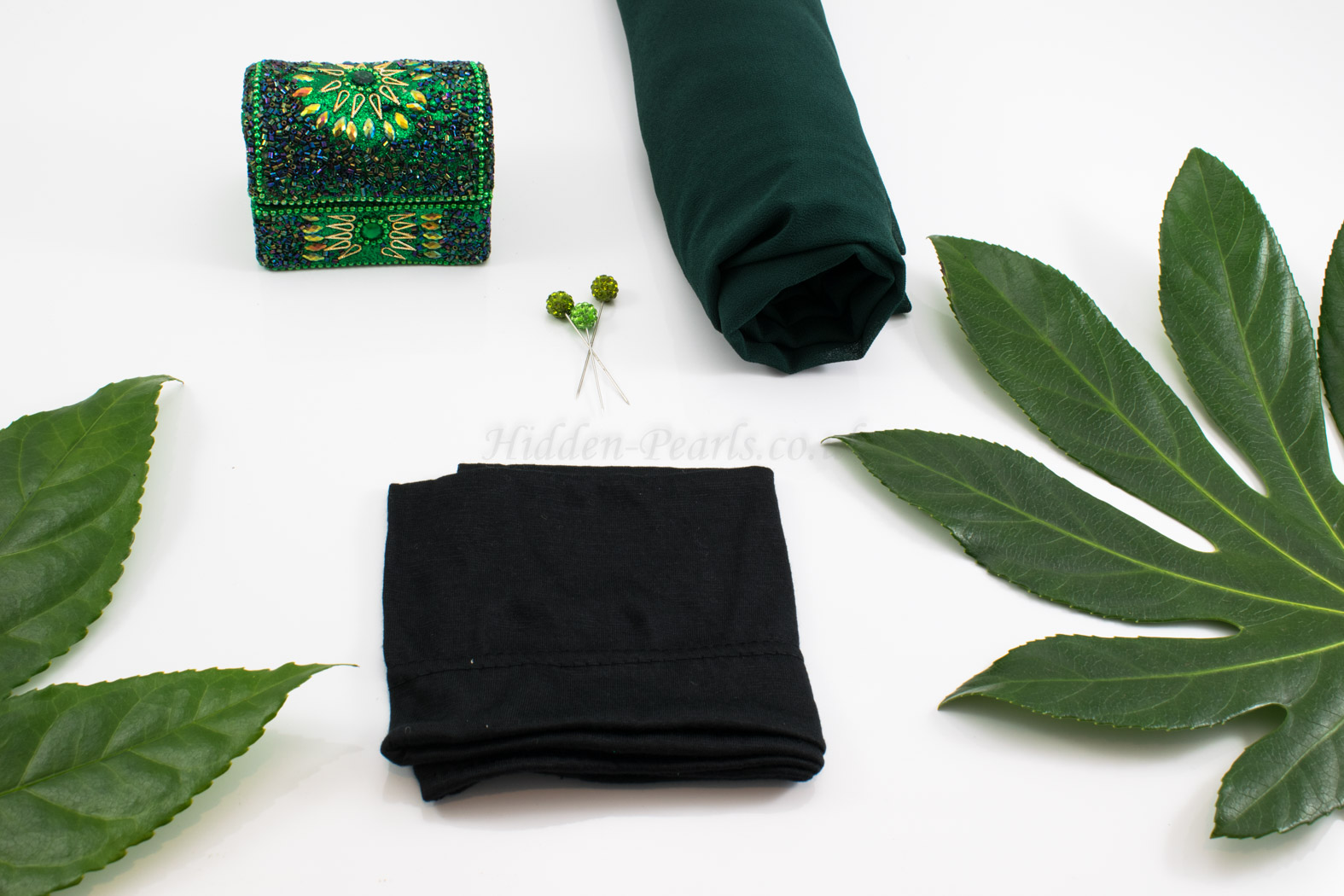 · Chiffon Hijab – Premium chiffon from Hidden Pearls, great for formal events and even daily wear. These light weight hijabs will make the perfect gift.
· Bonnet under scarf – Because you need something to hold your beautiful hijab on with. Made of jersey fabric.
· Pearl Hijab Pins – 3 jewelled/pearl-like pins to secure your gorgeous hijab. Elegant and classy, use these pins to dress up for special occasions.
· Trinket Box – Because you need some place to store these special pins.
Box of 9 dates. We select 9 dates from a wide range of Milk and Dark chocolate, filled with Pistachios or Roasted Almonds. Our most popular gift item makes just the PERFECT gift for ANY occasion with the bonus of being gifts under £25! It is perfect for Ramadan, Eid, house-warming or even just a surprise present for someone who really needs it. Also, a great way to encourage children to eat dates. We also have a box of 18 and an option for personalised dates, where you get to choose the flavours! 
So, now you have ample choice to get someone a gift that costs you less than £25. Let us know what you thought of gifts and if you have any ideas for cool gifts.