The fall season is all about a transition from hotter to cooler temperatures in which the trees start to shed and cover up the streets with crusty brown leaves while the winds get wilder.
Although it's a season where everything seems to be quiet and gloomy outside, you can still make it all look more active and vibrant by wearing bright coloured hijabs. Who doesn't love maintaining a good hijabs fashion sense every season when you have a whole lot of variety to choose from?
If you're a hijabi living in the UK, we are sure it must be difficult for you to find the right kind of hijabs at any of the high-end stores on the streets which is why we have brought to you just the right online store in which you will find an entire world of all types of hijabs that you have never ever seen or heard of before. From plain hijabs to multi-tone embroidered hijabs, you will find out-of-the-world hijab fashion ideas that will make you look like you're a famous fashion blogger with a great hijab sense.
With so many options, like chiffon, viscose, jersey and embroidered hijabs, you will find the most suitable kind of hijab fabrics here that you can wear this season and look your best on a daily basis. So, without further due, let's take a deep dive into a pile of classic hijabs that you will definitely fall in love with and not leave empty-handed by the time you finish reading this.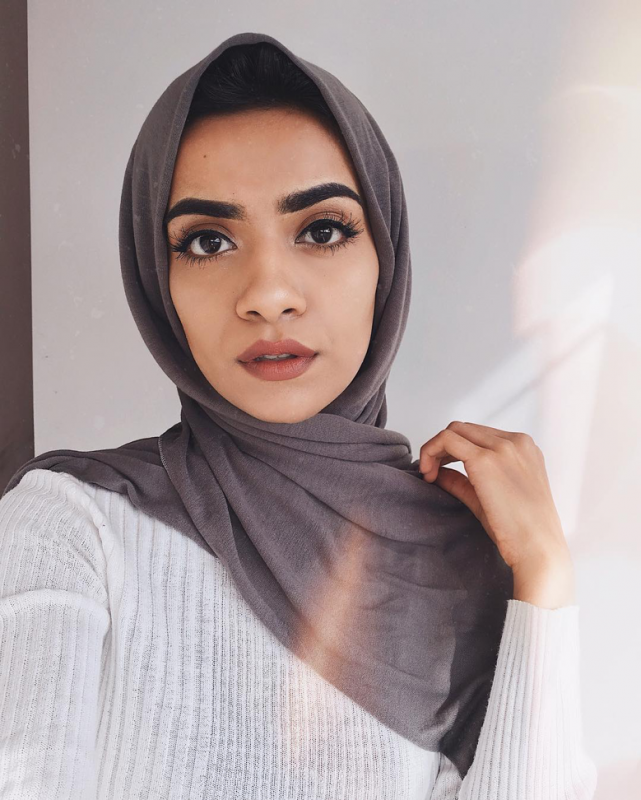 If you're the girl who loves wearing printed outfits, like a floral, animal or digital prints then styling it up with a plain jersey hijab would be the best way to complete the look.
Jersey hijabs are best for wearing hijab styles in any way you want; from a turban style to a simple neck wrap, you wouldn't have to worry about the hijab falling off as the fabric is good enough to stay in place just the way you wrap it around your head. No worries for the strong winds of autumn to move it out of place.
Link: https://www.hidden-pearls.co.uk/product/everyday-jersey-plain-hijab/
2. Maxi Leopard Print Border Hijab:
According to the latest fall fashion trends of 2019, leopard prints are everywhere and this is the reason why you should be wearing a leopard print hijab this season. Thinking of wearing an all-black outfit for the day? Try styling it up with a leopard maxi print hijab and see all the compliments flood in when you show up at your office.
If nothing matches well with your light-coloured outfits in autumn, then wearing a deluxe jersey hijab would save your day. Planning on wearing a coffee brown tunic with beige top and contrasting pants? Throw on a lovely deluxe jersey hijab with a colour of your choice and see the magic of perfection happen right before your eyes.
Chiffon Hijabs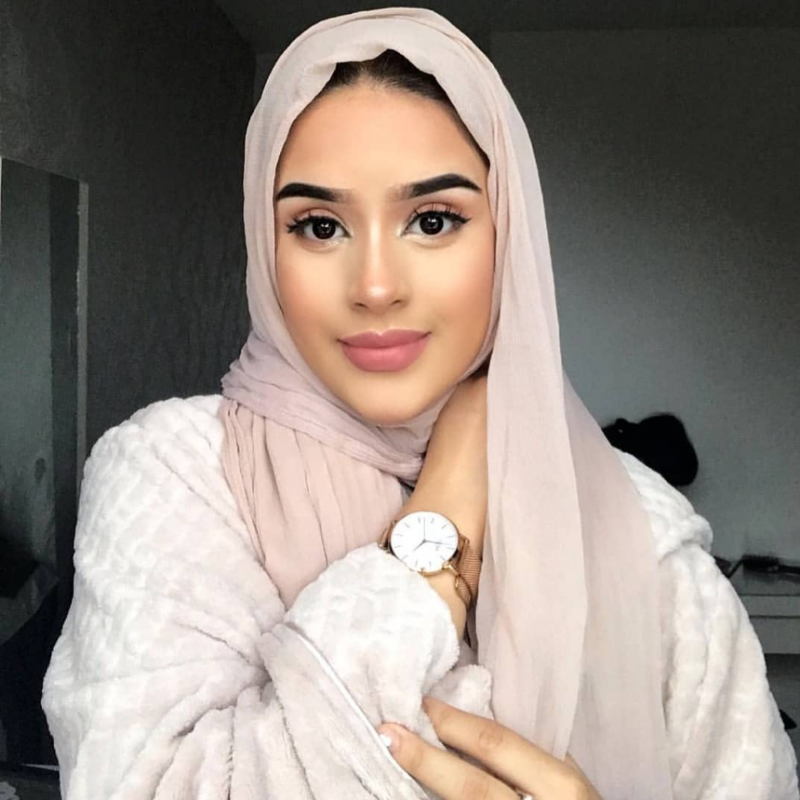 If you want your hijab to represent the right colours of autumn, then going for a chiffon black lace hijab is your answer. With this amazing hijab fashion, you will find just the right colours, like burnt orange, azure blue and shocking pink with a touch of black lace which will instantly brighten up your mood just like these bright fall colours.
Side pleat hijabs are our favourite ones of all. Not only do they look elegant, but they also make your entire outfit stand out and screaming loud enough for all heads to turn and stare at the effortless hijab style that you've rocked with your favourite pants with a cute ruffle top.
Just like any other piece from your wardrobe, hijabs too, have their own trends, like this two-tone chiffon hijab. If you're confused about which colour of the outfit you should contrast your hijab with, then go for a two-tone hijab that will match up with more than one colour from your dress and solve all your problems.
Viscose Hijabs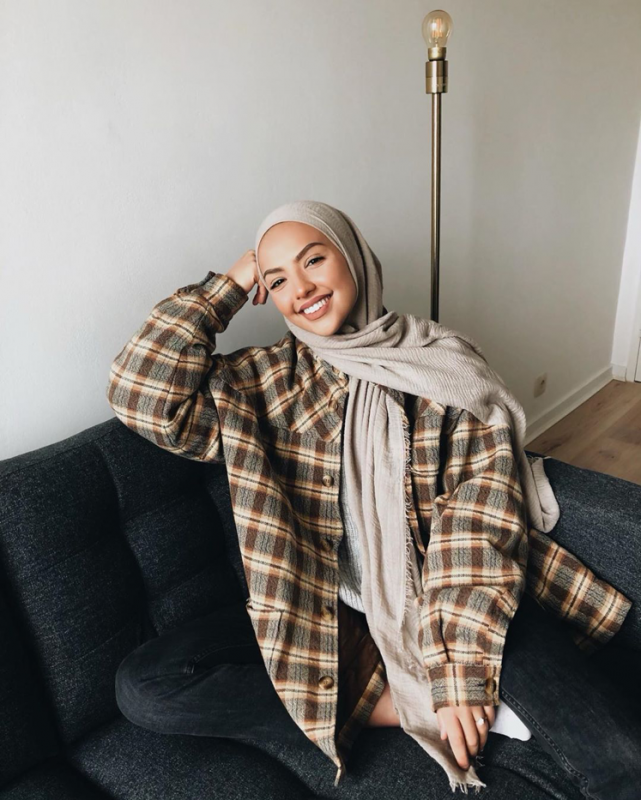 Does it ever make you feel sad, that you can't show off some cute pearl jewellery that you got from your favourite shop while wearing a hijab? Worry not, as this every day viscose hijab will do justice and give you just the right feels of wearing pearls all over your hijab and also glamming up the plain dress that you have chosen for the day.
Are you a vintage fashion lover? We've got just the right vintage floral hijab that you might need this fall season. If you have a wardrobe section that is all about the fashion wears from the '90s, then we have this hijab specially made for you to wear with your classic vintage outfits for fall.
The world seems to fall apart when you just can't find the right hijab to wear with those heavy traditional dresses that you plan on wearing at weddings or family occasions. If you have any events like these coming up in fall, then we recommend you to try out these ribbon hijabs, that would perfectly blend in with the heavy embroidery of your dresses and make you feel your best throughout such gatherings.
Printed Hijabs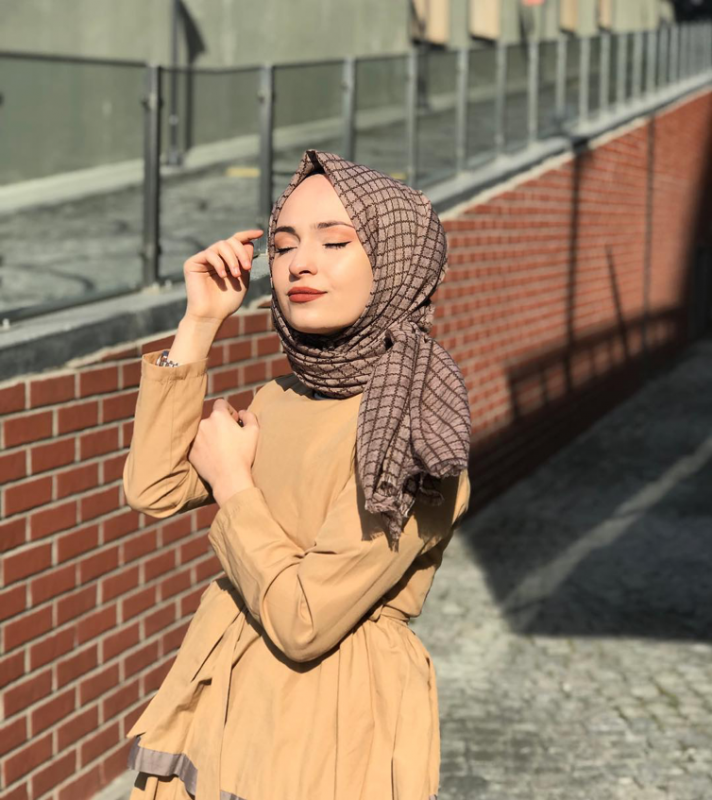 Nothing beats the Turkish hijab styles as compared to the rest of the hijab looks. If you are someone who's highly inspired by Turkish hijabs fashion or want something similar to wear with your classic western outfits, then go for a Turkish floral hijab that will make you fall in love with the way the hijab looks on you.
The most famous print has its very own hijab too and you must have this one in your wardrobe for the fall season. The Burberry print is always in trend and looks too extravagant when you style it with a nice leather jacket and a pair of square-toe booties.The colour and print make it just the right fashion statement to style modestly with your outfit and stand out from the crowd.
What more could be better than welcoming the fall season by wearing a printed leaves hijab? This beautiful hijab will go with any of your basic hoodie paired up with a brown leather bag and matching boots on the go. To add in more definition, you can wear black jewellery to contrast with the beautiful range of colours offered with this printed hijab.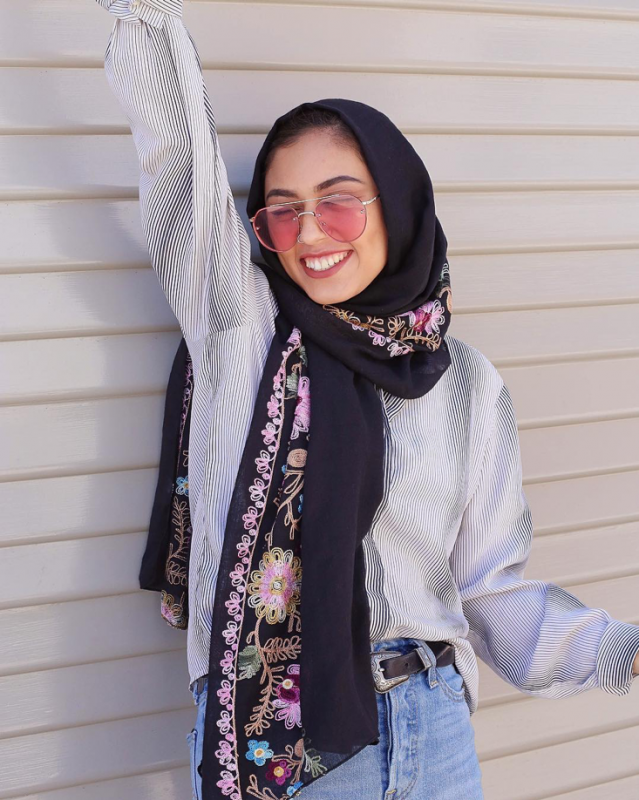 With all these amazing hijabs shared you amazing ladies, we are sure that you have probably chosen or even added some to the list of hijabs fashion to try this fall season.
If you haven't already bought any of these hijabs as of yet, then you can surely click on the links that we have provided with every hijab or simply, just visit our website, https://www.hidden-pearls.co.uk/to find a big variety of different hijabs available for purchase with the finest quality and affordable prices that will leave a big smile on your face when we get them delivered to you with lots of love. Now would be a great time to do a hijab shopping as we have a good 70% off sale on more than 250+ hijabs to choose from.