Asian Bridal Hair & Makeup Courses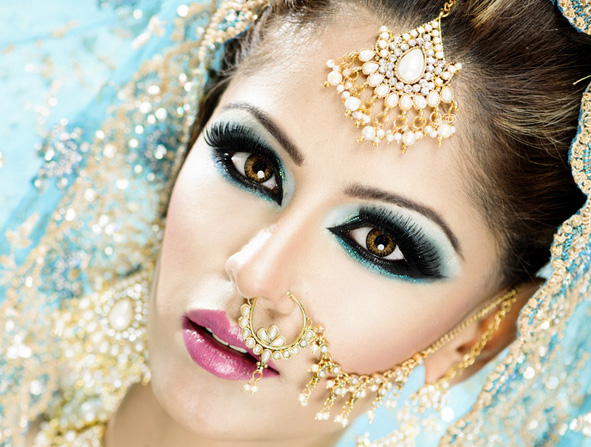 About Hidden Pearls Courses:
Hidden Pearls offers professional Bridal Make-up, Hair and Hijab Styling courses. Our trainers cater for all bridal looks whether its Civil, Engagement, Reception. Each of our artists love working on Asian bridal makeup including Indian bridal makeup and Pakistani bridal makeup amongst many other styles! For those looking for glam or bold look, Arabic bridal makeup is also offered.
Hidden Pearls Makeup Artists, Hijab and Hairstylists have travelled not only nationwide but internationally as well. Hidden Pearls believes all faces are inherently beautiful. Makeup should enhance this beauty and not mask it. A job of a good makeup artist is to bring out the beauty from its hiding place and show the world just how beautiful YOU can look. Our training will help you do the same for your clients!
Once you complete our courses you will become a qualified makeup artist. Yes, It's about talent and skill and practice but the right training and certifications are mandatory. This is what we have to offer you:
More time – We don't just teach you and send you on your way. You practice hands-on under supervision.
You get a free brush kit allowing you to hit the ground running. No need to do anything, just start getting your bookings sorted!
Setting up and marketing your business including Social Media
Upon passing you become a part of our Agency and get bookings and chances to shadow and assist.
We offer one to one and small class size will be maintained to encourage personal attention and facilitate learning.
We offer the following makeup, hijab and hairstyling courses: