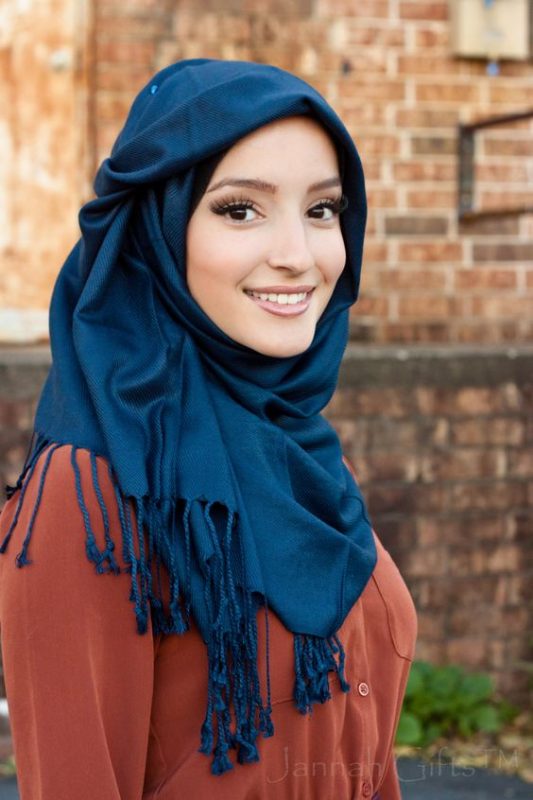 Pure pashmina is so precious and rare, it counts as cashmere. The wool is hand-gathered from Himalayan mountain goats that shed only once a year, yes that's right, just once a year! These goats live only in remote areas of Kashmir, Nepal and Mongolia. Yup I think that's enough information for you guys out there for a history lesson…..Pashmina is usually blended with silk, and top grade pashmina shawls and pashmina scarves are premium items that have premium prices attached to them!
However these days the synthetic version of Pashmina is also available at cheaper prices, and these are the ones that a lot of people will buy as it is affordable.
There are a few ways to tell if your Pashmina shawl is synthetic or natural:
While silk may give it some shine, the fabric of natural Pashmina is usually dull. Synthetic Pashmina, on the other hand, is silk-like and shiny so you can really spot the difference!
Synthetic Pashmina is cool to touch, while natural Pashmina feels warm, and is also very warm when your cocooned in its softness.
Unlike synthetic Pashmina, natural Pashmina is woven on handlooms. The hand weaving shows clearly near the tassels where the thread is not so closely woven.
You can see through natural Pashmina when back lit.
The fibres of natural Pashmina are made of animal hair and are sensitive to heat and water. But dry cleaning is recommended for both synthetic and natural Pashmina scarves and shawls so as not to mess up the beauty of the hijab.
For me, in winter pashmina is the best, being wrapped in its warmth, it would keep the cold at bay, just one more reason to enjoy those cold nights with a cup of hot chocolate.